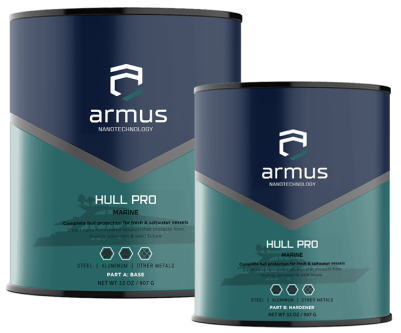 HULL PRO
A FULL-PERFORMANCE CLEAR BOTTOM PAINT
Our clear fouling-release hull coating improves vessel performance its hard, durable epoxy formula won't chip off on boat lifts. The non-ablative formula is biocide-free and won't create microplastics. The future of hull protection is here, and it's eco-friendly.
EXPLORE HULL PRO

100% BIOCIDE-FREE
UP TO 15% SPEED INCREASE
UP TO 10% FUEL SAVINGS
UP TO 85% UV RESISTANCE
EXPLORE OUR COLLECTION
From your hull to your deck, we offer protectants that outlast and outperform. Find an Armus Marine solution that fits your vessel's needs.
CONVERSION PRIMER THAT PROTECTS FROM CORROSION AND HULL OSMOSIS

non-toxic water & oil protectant for natural wood surfaces
ARMUS IS THE FUTURE OF ECO-FRIENDLY MARINE COATINGS
Our product collection is environmentally friendly and biocide-free. They are a sustainable alternative to traditional bottom paints and anti-fouling coatings. Armus believes in using non-ablative, non-sacrificial formulations that last. We believe that our products are a step in the right direction for manufacturers and consumers alike, Lets move towards a more sustainable marine industry together.
ARMUS DELIVERS PERFORMANCE & PROTECTION
Armus marine coatings provide long-lasting protection for your boat against the elements while improving performance. Our coatings are designed to last and can reduce repair and maintenance costs and save on fuel. With Armus, protection and performance go hand in hand. Our products offer protection that lasts, performance that excels, and savings you can see.
READ OUR STORY
★★★★★

In my professional opinion, after using Hull Pro for a year, ARMUS definitely shows more performance than bare gel coat, and it provides fouling protection.

Ricardo Llorente
Top Gun Yachts

★★★★★

As someone who reviews over 500 boats annually, i am genuinely impressed by ARMUS. Its advanced technology, durability, and positive impact on boat performance are truly remarkable.

Tom Montgomery-Swan

★★★★★

Love Hull Pro. It's saving us a lot of money on bottom cleaning. We're cleaning every 3rd week instead of every week. We're seeing greater fuel economy and more speed out of the boats too, which makes us very happy.

Capt. Jarrod Walck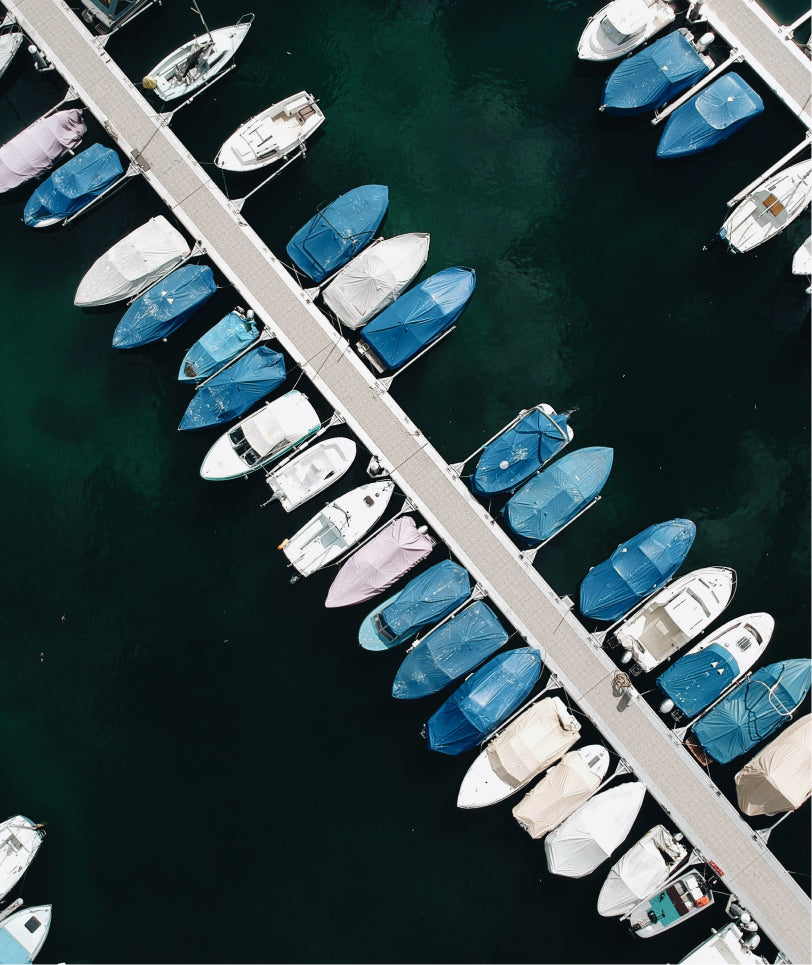 SIGN UP FOR OUR NEWSLETTER
Stay updated about upcoming events, new case studies, and product demos!