A non-toxic water & oil wood protectant
Regular price
Sale price
$199.00
Unit price
per
Sale
Sold out
• 1 gallon covers ~300 sqft
SHOP NOW
A NON-TOXIC WATER & OIL
WOOD PROTECTANT


Wood Guard's formulation is non-toxic and water-based, keeping treated wood surfaces breathable. This means that if water is trapped behind the treated wood, it can still evaporate and escape, preventing water damage and mold!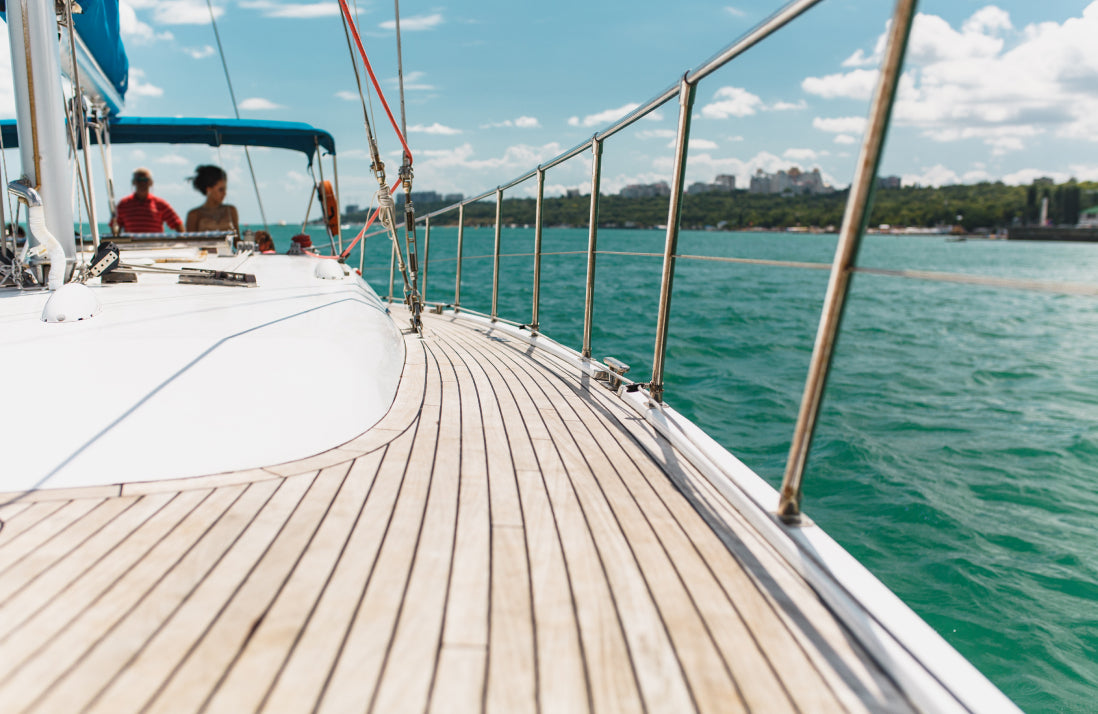 RETAINS NATURAL
APPEARANCE
OVER 2+ YEARS OF PROTECTION DEPENDING ON USE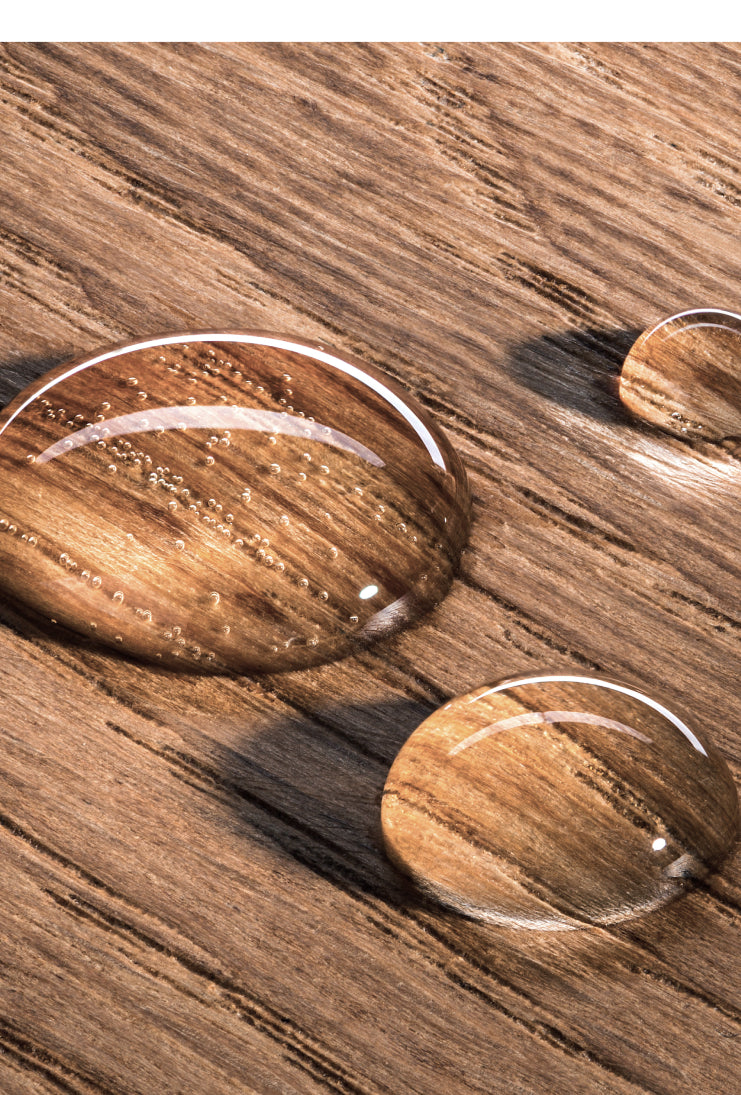 PROTECT FROM WATER, OIL, WINE, AND SUNSCREEN!
The days of scrubbing out water stains, oil stains from food or sunscreen, even red wine stains are over! Wipe up spills and prevent staining easily with Wood Guard. Keep your wood looking natural while being able to enjoy your deck stress free, knowing it's protected!
ONLY 1 COAT REQUIRED
PREVENT FUTURE WATER DAMAGE

Unlike varnishes, Wood Guard creates a water and oil-repellent barrier to protect wood without sealing it. Without water ingress, mold and moss can't take hold of the surface.

COST EFFECTIVE WOOD PROTECTION

At $0.66 / SQ FT and ~300 sq. ft. per, gallon Wood Guard is far more cost effective than competing products. Not to mention that only 1 coat is required, halving the cost where competing products require 2 or even 3 coats.

USE INDOORS OR OUTDOORS

Apply Wood Guard to all natural untreated wood and protect surfaces from water damage, oil stains and mold. Not only effective on boat decks, It's also perfect for, backyard decks, docks, wood furniture, and even indoor wood flooring!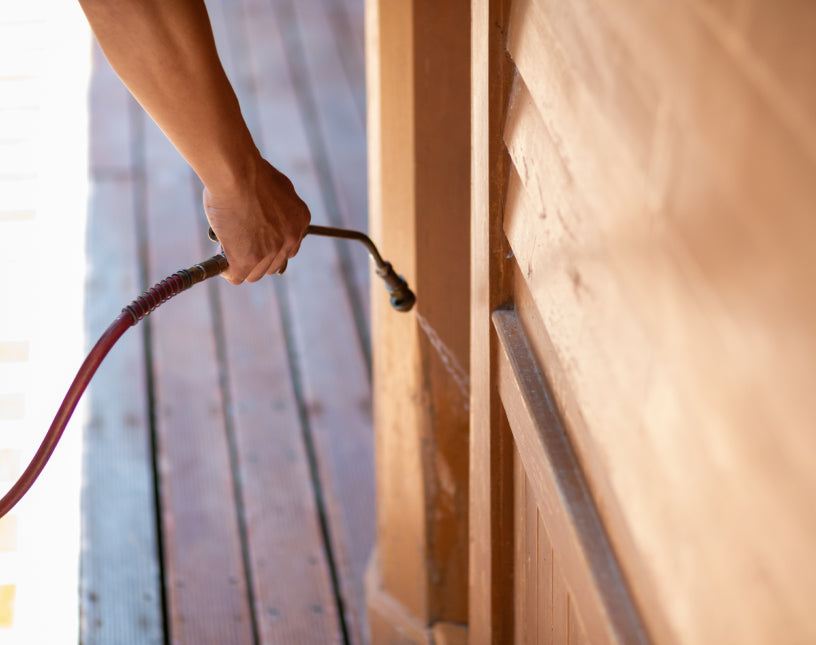 APPLICATION INFORMATION
Wood Guard is easy to apply on indoor or outdoor surfaces. For the best coverage, we recommend using a pump sprayer. It starts working as soon as the treated surface is dry!
APPLICATION GUIDE (PDF)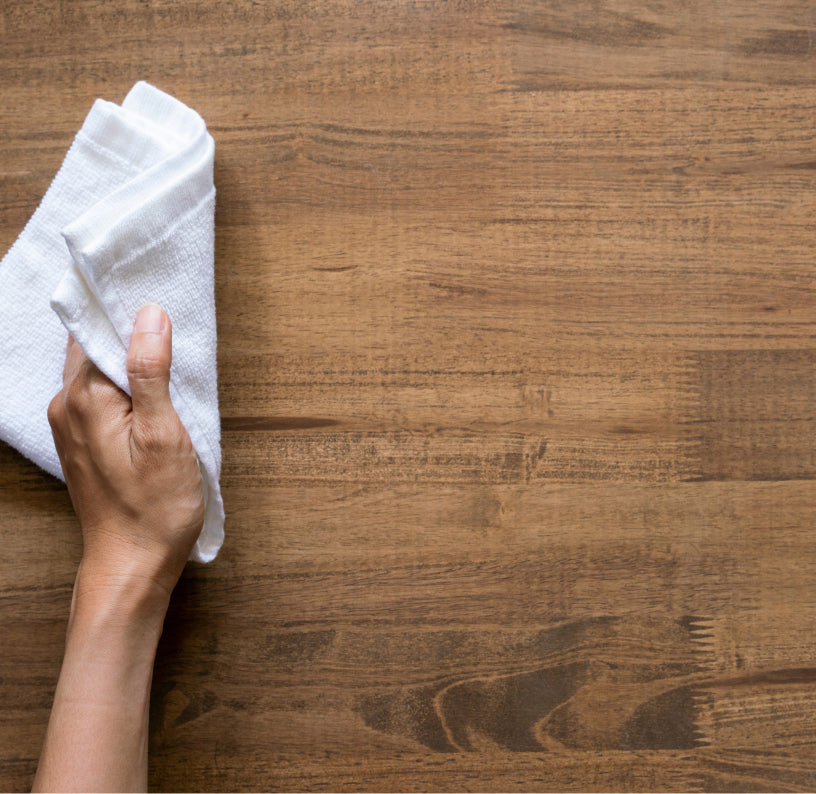 CARE & MAINTENANCE
Wood Guard makes taking care of teak and other wood surfaces a breeze. The water-repellency gives you more time to react when spills and accidents happen. To clean up messes, simply wipe the surface with a damp cloth. For larger spills, clean with mild soap and water.
CARE & MAINTENANCE GUIDE (PDF)
FREQUENTLY ASKED QUESTIONS
We've collected some of the most frequently asked questions about Wood Guard. Below are some of the most commonly asked questions about our product, application, and care and maintenance.
What types of wood can Armus Wood Guard be used on?

Armus Wood Guard is suitable for use on a wide range of wood types, including cedar, redwood, pine, oak, and more. The wood surface should be natural, unpainted and untreated prior to applying Wood Guard.
Is Armus Wood Guard effective in extreme weather conditions?

Yes, Armus Wood Guard is designed to provide protection against a wide range of weather conditions, including extreme heat, cold, and moisture. Its UV inhibitors help prevent sun damage, while its moisture-repellent properties protect against rain and humidity. However, in particularly harsh environments, more frequent reapplication may be necessary.
Can I use Armus Wood Guard on already damaged or rotten wood?

Armus Wood Guard is primarily a preventive and protective wood treatment. It is not designed to repair or restore already damaged or rotten wood. For damaged wood, you should consider appropriate repair or restoration methods before applying Wood Guard for future protection.
Is Wood Guard compatible with pressure-treated wood?

Armus Wood Guard can be used on pressure-treated wood, but it's essential to wait for the wood to dry adequately after the pressure treatment process before applying Armus Wood Guard. As pressure-treated wood is denser, additional coats of Wood Guard may be required.
How does Wood Guard work?

Armus Wood Guard works by penetrating deep into the wood's fibers, forming a protective barrier. This barrier repels moisture, and protects against oil while keeping wood looking natural. Protecting against water damage prevents warping and cupping and can prevent wood rot as well.
Can I apply Wood Guard indoors?

Yes, Armus Wood Guard can be used indoors on various wooden surfaces. It's suitable for protecting indoor wood furniture, cabinetry, and other wooden structures. Ensure proper ventilation during application and allow the treated wood to dry thoroughly before using the indoor space.
Will Wood Guard prevent sun-fading?

No, Armus Wood Guard does not prevent sun-fading. While it provides protection against a wide range of water-related damage, such as rot, warping and cupping, it does not have specific UV inhibitors to shield wood from the effects of UV rays. Your treated wood surfaces will still age beautifully and all the beautiful features of your wood surface like color and grain still shine through and will still age naturally without rot.
How often do I need to reapply Wood Guard?

The frequency of reapplication depends on factors such as the type of wood, exposure to the elements, and climate. In general, it is recommended to reapply Armus Wood Guard every 1-3 years for optimal protection. Inspect the wood periodically and reapply when necessary.
Still have additional questions? Contact us below. We're here to help!
PRODUCT DOCUMENTS & SPECIFICATION
TECHNICAL INFORMATION
| | |
| --- | --- |
| Type | Liquid |
| Color | Clear |
| pH | 4.5 ± 0.5 |
| VOC Content | 1 g/L |
| Density | 1.00 ± 0.05 kg/L |
| Viscosity | 2mPa-s @ 68°F (20°C) |
APPLICATION INFORMATION
| | |
| --- | --- |
| Coverage (Single-application) | 1 gallon covers ~300 sqft |
| Application Temperature | 41-95°F (5-35°C) |
| Substrate Application Temperature | 41-95°F (5-35°C) |
| Application Conditions | Surface and air temperatures must be at least 50°F (10°C) during application and for 8 hours following and should not exceed 95°F. Do not apply by sprayer in windy conditions to prevent loss. |
EXPLORE MORE
CONVERSION PRIMER THAT PROTECTS FROM CORROSION AND HULL OSMOSIS