Epoxy conversion primer with corrosion and osmosis protection
Ships in smaller kits for ease of use
32oz primer covers 15 linear ft of vessel hull
SHOP NOW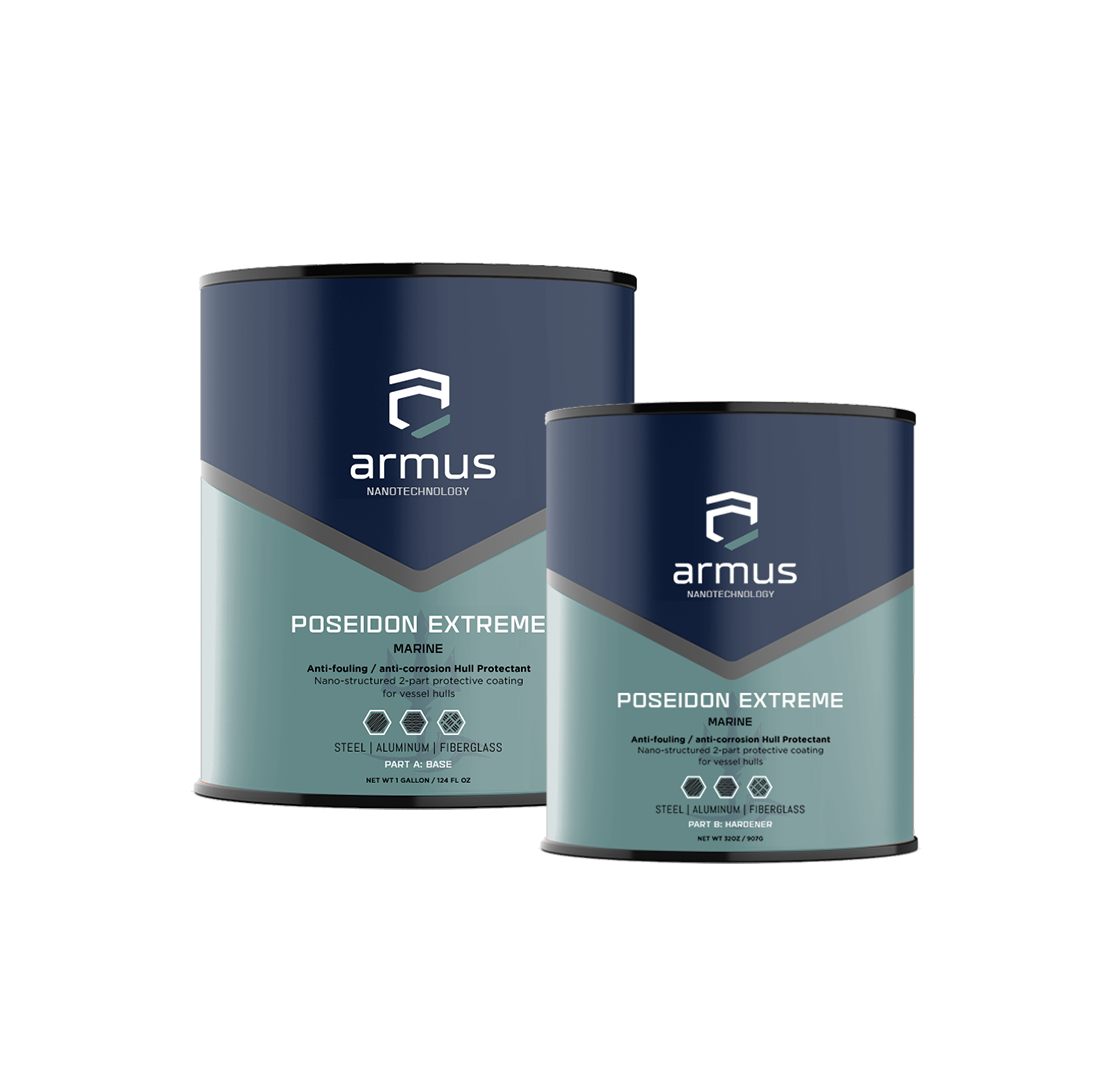 CONVERT ANTI-FOUL & BOTTOM PAINTS SEAMLESSLY

Poseidon Extreme is a high solids coating that offers a hassle-free transition from antifouling and harmful bottom paints to a biocide-free topcoat, like Armus Hull Pro. With this conversion primer, Armus Marine enables vessel owners to save significantly on labor costs that would otherwise be incurred in the removal of antifouling paints. Make the switch effortlessly, ensuring a cleaner and more environmentally-friendly coating for your vessel.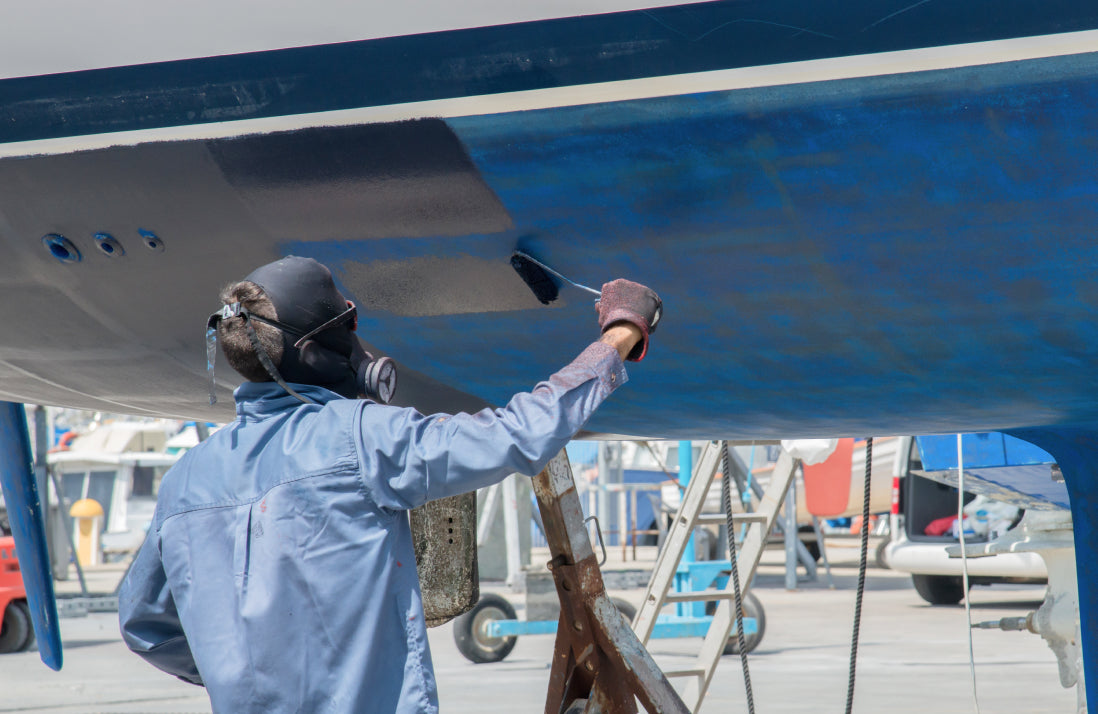 COST-
EFFICIENT CONVERSION
ULTRA
DURABLE PROTECTION
EXCEPTIONAL CORROSION & HULL OSMOSIS PROTECTION
As a durable epoxy marine primer, Poseidon Extreme stands as a robust shield against hull osmosis and corrosion on metal surfaces.
When applied correctly, it forms a resilient barrier, safeguarding your vessel in both fresh and saltwater environments.
Trust Poseidon Extreme to maintain the integrity of your boat, both above and below the waterline, extending its longevity and enhancing overall performance.
LONG-
LASTING PROTECTION
VERSATILE COMPATIBILITY

Poseidon Extreme is compatible with various substrates, making it a versatile choice for different vessel materials and coatings, offering a broad spectrum of application possibilities. Use over fiberglass, metal, plastic, and over and under the waterline.

LOW VOC FORMULA

Poseidon Extreme boasts a low Volatile Organic Compounds (VOC) formula, aligning with environmental standards. Without harmful VOCs, Poseidon Extreme contributes to a healthier marine ecosystem but also makes it an ideal choice for applicators.

HULL RESTORATION MADE AFFORDABLE

Say goodbye to costly hull sanding and repainting. Armus Poseidon Extreme primer applies right over anti-fouling paint, saving you money and giving your boat a fresh lease on life.
CASE STUDIES
SEE HULL PRO IN ACTION & HEAR FROM THE EXPERTS
WATCH MORE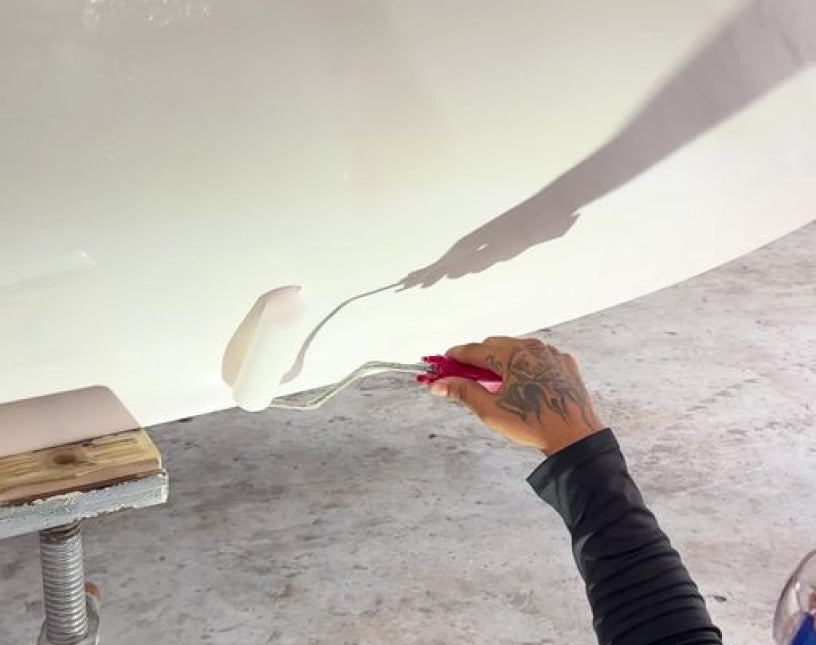 SEAMLESS STABILIZATION FOR EXISTING BOTTOM PAINTS
When applied over ablative bottom paints and antifoul coatings, Poseidon Extreme showcases its transformative capabilities.

For optimal results, prep the surface by removing as much of the existing bottom paint as possible, ensuring a smooth canvas with fine grit sandpaper, followed by a thorough cleaning with acetone. Once the surface is completely dry, apply Poseidon Extreme as a your stabilizing tiecoat.

As it adheres seamlessly to the prepared surface, Poseidon Extreme not only stabilizes any remaining traces of bottom paint but also establishes a resilient tiecoat layer. This innovative layer simplifies the transition to a biocide-free topcoat, such as Armus Hull Pro. Convert your vessel's coating system and enjoy the long-lasting protection that Poseidon Extreme provides against corrosion and hull osmosis.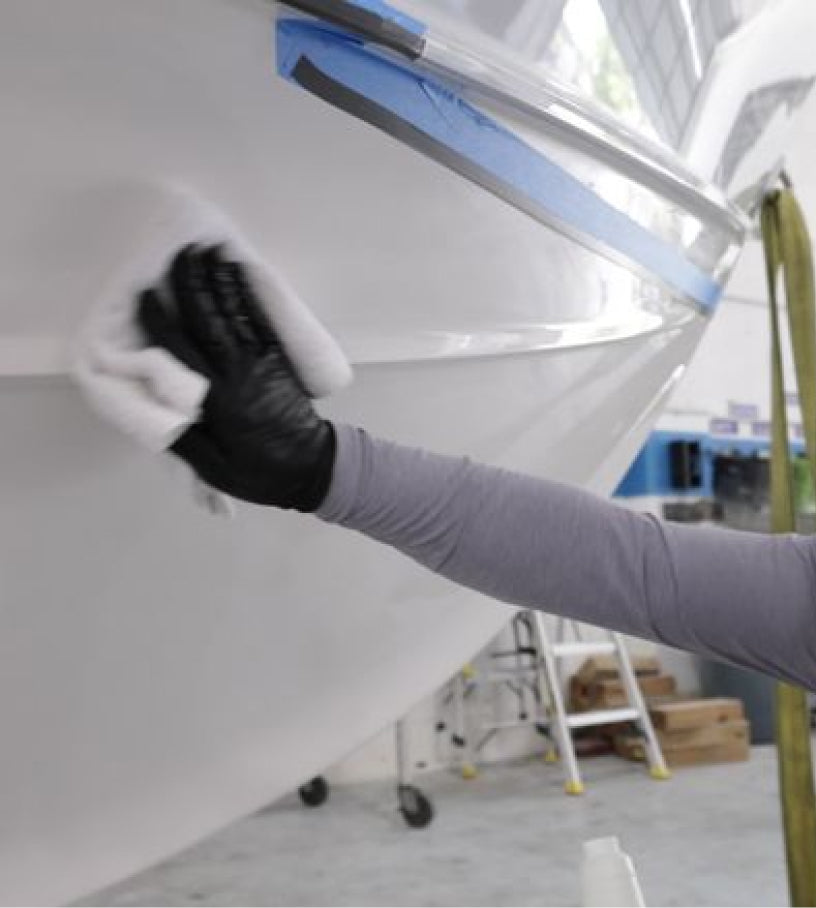 APPLICATION INFORMATION
Applying Poseidon Extreme is a breeze thanks to its user-friendly design. As a low-VOC product, it ensures a safer application process, eliminating the need for respirators in well-ventilated areas.

This not only simplifies the application for detailers and applicators but also underscores Poseidon Extreme's commitment to both ease of use and safety.

Check out our Application Guide below for more details.
APPLICATION GUIDE (PDF)
FREQUENTLY ASKED QUESTIONS
We've collected some of the most frequently asked questions about Poseidon Extreme and the Hull Pro topcoat. Below are some of the most commonly asked questions about our product, application, and care and maintenance.
What is the difference between hull osmosis and typical fouling?

Hull osmosis and hull fouling are two different problems that can affect the hull of a boat. Hull osmosis is caused by water penetrating the hull, while hull fouling is caused by organisms attaching themselves to the hull. Hull osmosis can be a more serious problem than hull fouling, as it can weaken the hull and make it more susceptible to further damage. Our Poseidon extreme package comes with a bottom coat that prevents against hull osmosis and a top coat that prevents against typical fouling.
Do I use the same amount of Poseidon Extreme and Hull Pro on my vessel?

No, you will need to apply more of the bottom coat primer than you will Hull Pro. To cover 20 linear feet of your vessel hull, you will need to apply 64oz of Poseidon Extreme Primer and 32oz Hull Pro topcoat. The package is sold in this ratio so it is important that you calculate the linear feet you require to coat your hull and purchase accordingly.

If you have any questions, find the contact us button bellow and reach out. We're here to help!
How often do I need to clean my vessel after applying Poseidon Extreme and Hull Pro?

Everyone's water type will differ. It's important for you to check with your marina to understand growth rate and patterns for your water type. Hull Pro is a fouling-release formula, and will require regular maintenance. We recommend you check our POST-APPLICATION CARE GUIDE for our recommended tools and tips for keeping the combination of Poseidon Extreme and Hull Pro looking its best on your hull, and for keeping your vessel protected.
I just bought a boat with anti-fouling paint already applied to the hull. Can I use Poseidon Extreme instead of paying to have it sanded off?

Poseidon Extreme is able to be applied directly over existing anti-fouling paint after sanding as much of it off as possible. This eliminates the need for costly sanding and repainting with gelcoat. By using Poseidon Extreme as a tiecoat, you can save money compared to the traditional and more expensive process of removing and replacing the anti-fouling paint and choose to transition to a more eco-friendly topcoat like Hull Pro.
Can I power wash my vessel after application of Poseidon Extreme & Hull Pro?

Absolutely. A good power washing can help remove stubborn and hard growth. We recommend using a 2500-3500 PSI gas power washer.
Why/ when is in necessary to get the Poseidon Extreme package rather than just Hull Pro?

Poseidon Extreme provides an extra layer of protection that prevents hull osmosis, which Hull Pro alone does not. Poseidon Extreme primer is a bottom coat that creates a water-tight barrier between your hull and the water, protecting against hull osmosis. This package pairs Poseidon Extremewith the top layer of Hull Pro which creates a fouling-release ultra-smooth protective barrier that decreases adhesion between marine organisms and your hull. Giving you further protection, extending the lifespan of your boat. This package is especially necessary in saltwater environments or if your having issues with hull osmosis.
How long does the Poseidon Extreme & Hull Pro combination last, and how often do I need to reapply?

Poseidon Extreme can last up to 5 years under normal conditions. However, the reapplication interval may vary depending on the specific conditions that the boat is exposed to. For example, boats that are used in saltwater or in areas with harsh weather conditions may need to be reapplied more often.

If you do see some scuffs or damage, you can touch up the top layer of Hull Pro by sanding around the area and applying another coat of Hull Pro. Remember, you'll have to wait 24 hours for your touch-up to dry, and 48 hours for Hull Pro to be fully cured after application (72 hours total) before you relaunch your vessel.

If you need to fix the layer of Poseidon Extreme, you'll have to sand past the original primer coating, and reapply both Poseidon Extreme and Hull Pro according to original application instructions.
How long after application of Poseidon Extreme until I can begin to apply Hull Pro?

You must allow Poseidon Extreme 24 hours to cure, before you begin to apply Hull Pro.
Still have additional questions? Contact us below. We're here to help!
PRODUCT DOCUMENTS & SPECIFICATIONS
TECHNICAL INFORMATION
| | |
| --- | --- |
| Type | Epoxy polamide |
| Color | Solid: Available in Black or White |
| Components | Part A (Base) + Part B (Hardener) |
| Mixing Ratio | 4:1 A:B per volume |
| VOC Content | <300 g/L |
| Solids by Volume | 80% |
| Flash Point | >140°F (60°C) |
APPLICATION INFORMATION
Type

32oz Primer / 17 oz Topcoat - ~15 linear feet

64 oz Primer / 32 oz Topcoat - ~23 linear feet

Application Temperature

41-95°F (5-35°C)

Substrate Application Temperature

41-95°F (5-35°C)

Maximum Pot Life (for both Primer & Topcoat)

~45 min @ 68°F (20°C)

Touch-Dry Time per Coat

3 h @ 68°F (20°C)

Dry Through Time / Curing Time per Coat

~24 h @ 68°F (20°C)

Minimum Coating Interval between Primer & Topcoat

~24 h @ 68°F (20°C)


Minimum Time to Launch

~72 h @ 68°F (20°C) (48 hours after full cure)
EXPLORE MORE
non-toxic water & oil protectant for natural wood surfaces